What Makes Deerfield Special?
1. Location, Location, Location
Deerfield is a community of 733 single family homes located in Northwest Plano, a suburb north of Dallas, Texas, and only a few short minutes from the Legacy Drive business park area that boasts such corporate campuses as Hewlett Packard Enterprise, Frito Lay, J.C. Penney, Sterling Software, Countrywide, Beal Bank, Ericsson, Computer Associates, McAfee, Intuit and Dr Pepper, along with furthering your education at SMU in Legacy. HOME TO Toyota, North America, Federal Express, Boeing and Liberty Mutual. Deerfield is close to highways & lots of spectacular retail in the new Legacy West and The Shops of Legacy! Better yet, Plano is often rated one of the top most desirable cities to live. Top 10 Best Cities to Live in America and Plano was also rated second on Livability's list of Best Places to Raise a Family in 2015! TOYOTA'S NORTH AMERICAN HEADQUARTERS are just a few miles away from Deerfield! Liberty Mutual Insurance and JPMorgan Chase & Co. are also 3 miles away from Deerfield!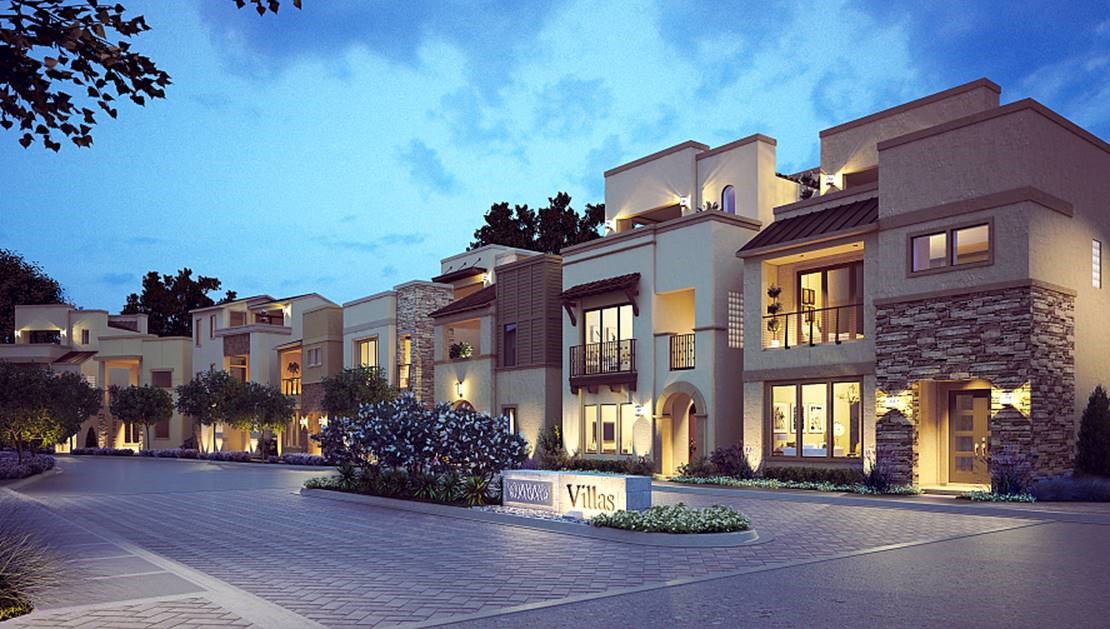 2. Schools & Security
All of the schools from K-12 are rated Exemplary & Recognized; the elementary school is located in the back of the neighborhood. Plano ISD provides a fantastic educational experience for your children! Plano West High School is regularly ranked top 1% high school in the country. Deerfield is also within walking distance to Bettye Haun Elementary School, Robinson Middle School, and Jasper High School. In addition, there is 24/7 Security for the protection of your young ones and to provide their residents with the benefits of additional peace and safety!
3. Diverse & Close-knit community
Lots of socials & events throughout the year including their Annual BBQ, Oktoberfest, The Deerfield Music and Arts Festival, Tree Lighting Ceremony and lots more! They also have wonderful children's activities throughout the year, including an Easter Egg Hunt and Holiday Party.
4. Community Spirit
Deerfield is well known around the DFW area for their wonderful display of holiday lights on approximately 75% of the neighborhood houses. Please click the Holiday Information tab on DEERFIELD HOLIDAY LIGHTS INFORMATION during the months of November and December for information on your next visit to Deerfield during the holiday season. 2015 was an extra special year for Deerfield as they added a large reindeer and a holiday tree to their clubhouse grounds for all to enjoy! REDFIN voted Deerfield one of the top 5 places to see holiday lights! Top places to see lights 2016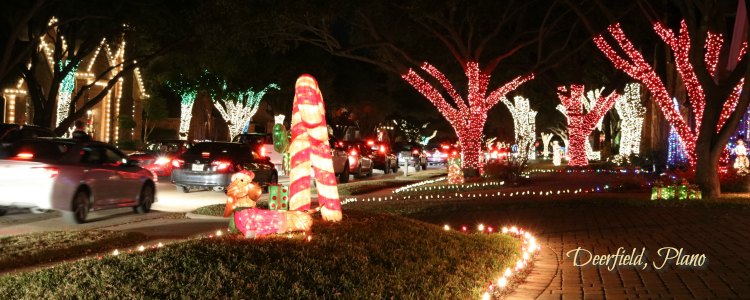 5. Deerfield's Clubhouse is in the hub of the Neighborhood
Deerfield also has a CLUBHOUSE available to rent for parties, meeting, and other events. The clubhouse grounds also have bike trails and a gazebo for their residents to enjoy! The clubhouse is only available to Deerfield homeowners.
More great reasons to love Deerfield
Within a 10 minute drive residents can be at Willowbend Mall, a major shopping mall for North Texas, dozens of quality restaurants for all tastes, Dr Pepper Ballpark - Frisco Roughriders, The Shops At Legacy and the new Legacy West, a mini-city with scores of restaurants, shops and entertainment venues, and Hwy 121 and the North Texas Tollway which allow access to both DFW Airport and downtown Dallas in 25 minutes.
Within a 10-minute drive, residents can enjoy the new City of Plano - Tom Muehlenbeck Recreation Center - 83,845 square feet, located just west of Plano West Senior High School. The center boasts amenities such as an outdoor leisure pool, 25-yard indoor swimming pool, indoor warm water leisure pool with extensive water features, aquatic classroom for meetings/classes/parties, double gymnasium, exercise/dance studio, indoor and outdoor walking/jogging tracks, wi-fi access, game room, arts & crafts classroom, and youth fitness equipment, flexible multi-purpose space, and a community lobby with lounge, wi-fi access, television and food service.